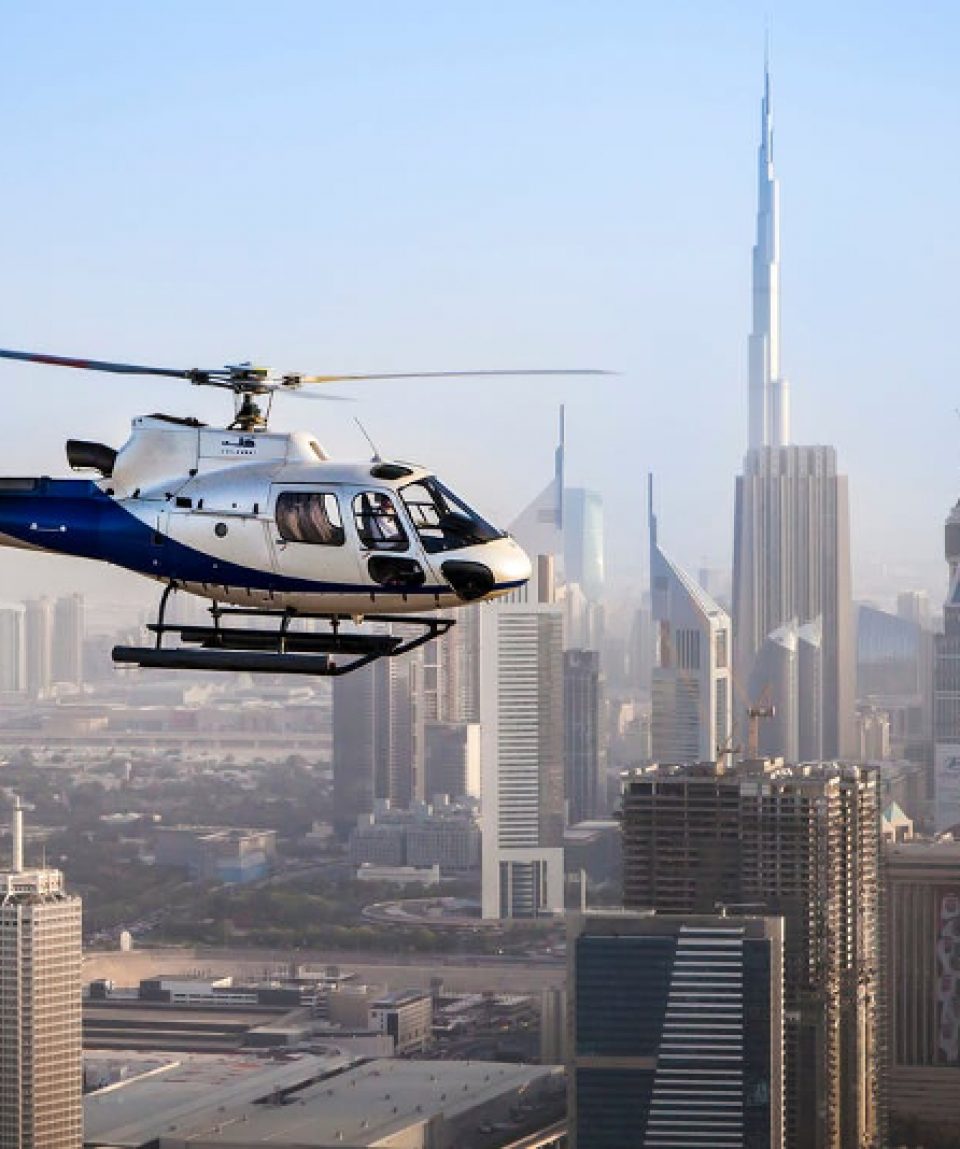 HELICOPTER TOUR
From: 175 €
All about the HELICOPTER TOUR.
The helicopter tour is an opportunity to discover Dubai from a new angle while having the incredible feeling of flying. All the city's masterpieces await you for an overview that will remain forever in your memories. You will have the opportunity to fly over The Palm Jumeirah, the 7-star hotel Burj Al Arab, the Burj Khalifa tower or the incredible The World Islands which, as its name suggests, is a real representation of the World map.
When you arrive, you are greeted by a team of professionals who will explain all the safety instructions. The gears are capable of accommodating up to 6 people. Before you put yourself in the helicopters, you will be weighed to know how to place yourself in the devices. Once installed aboard the helicopter, your pilot will make you a short theoretical briefing on the course of the flight.
From above, you will soon understand why Dubai is one of the favorite tourist cities. Its architecture, commented by your pilot will not leave you indifferent. Comfortably installed in the cockpit, you will only have to contemplate this exceptional panorama.
* Licensed to pregnant women under 32 SA
* From 2 years
* Maximum weight 110 Kgs
The tours:
12/17 mins : Atlantis + Burj al Arab + Burj Khalifa
22 mins : Atlantis + Burj al Arab + Burj Khalifa + World Islands
The tour package inclusions and exclusions at a glance
What is included in this tour?
Items that are included in the cost of tour price.
Your helicopter flight of the chosen time
Refreshments on arrival
The tours:
12/17 mins : Atlantis + Burj al Arab + Burj Khalifa
22 mins : Atlantis + Burj al Arab + Burj Khalifa + World Islands
40 mins : Atlantis + Burj al Arab + Burj Khalifa + World Islands + old Dubai